UNIT 5, STAR ROAD, PARTRIDGE GREEN, WEST SUSSEX, RH13 8RA.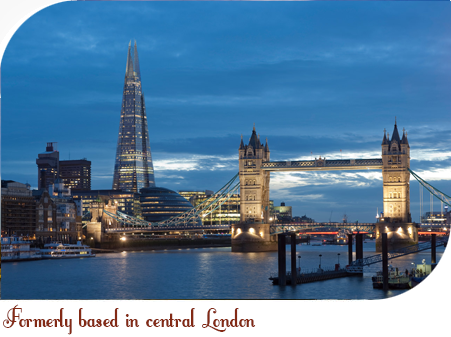 As one of the biggest leather merchants in the UK, S.C.Hall & Son has a long history of supplying leather to a wide range of trades from footwear and garment manufacturers to leather goods and upholsterers alike, both in the UK and internationally.

We take pride in trying to find the right leather for any particular requirement. We will normally find what you are looking for in our large stocks, but if not then we will use our global contacts to locate exactly what it is you need and, depending on quantities, have it made to specification. We are also UK agents for some of the world's leading tanneries.
Since 1957 our roots in Bermondsey, central London have enabled us to build contacts worldwide and to build up a wide and varied stock. Traditionally supplying Bovine, Sheep, Pig, Goat and Calf leather, today we can also supply exotics such as Python, Whip snake, Lizard, Crocodile, Alligator, Stingray, and Ostrich amongst other species. If you are looking for something unusual then it is always worth asking to see if we can help.
We are able to supply leather in wholesale quantities or a single skin from our stock and regularly become involved with designers in the design process from the first prototype sample to full production volumes.
As a family business we are known for quality, experience, value and long-term personal business relationships. We are agents for some of the worlds leading tanneries, please get in touch for information about leather, we are always happy to try and help you whether you are seasoned members of the trade community or just starting out.
| | |
| --- | --- |
| | Come and visit our warehouse and look through the many hundreds of thousands of square feet that we have in stock to find exactly what you are after. |
| | |
| --- | --- |
| | As we can offer a very large range of colours, we would welcome you to visit our warehouse to find the colour you are looking for. If you have a sample that you are trying to match then please visit us to find a match. |
| | |
| --- | --- |
| | We have a huge variety of leather including Veg-tan, Chrome-tan, Aniline dyed, Garment, Metallic foil backed, Full grain, Corrected grain, Suede, Nubuck, Printed, Glazed, Calf, Pigmented, PU Splits, Craft leather, Embossed as well as Heavy Leathers and Hair on Hides to mention just a small proportion of the leathers we have. |
| | |
| --- | --- |
| | We stock leather from many different species of animals including Bovine (Cow) & Calf, Sheep & Lamb, Goat & Kid, Pig and also Exotics such as Crocodile, Aligator, Python, Ostrich, Lizard, Stingray and Whip-snake. |
| | |
| --- | --- |
| | In the past we have had up to 2 million square feet of leather in stock, we generally carry hundreds if not thousands of square feet of every stock item. This way we can make sure we have the leather when you need it and we can look after your needs. |
S.C.HALL & SON LEATHER MERCHANTS. UNIT 5, STAR ROAD, PARTRIDGE GREEN, WEST SUSSEX, RH13 8RA.
Copyright (C) 2014 SCHallandSon.com. All Rights Reserved. Privacy Policy. T&C's Apply. E & OE. Frontline Website Design